If you are tired of paying high electricity bills and wondering about the 5KW Solar System Price in Pakistan, you have come to the right place. If your average consumption is 6000 to 7000 units, then a 5kW solar system is the perfect solution for you. Keep on reading to see the 5KW Solar System Prices in Pakistan.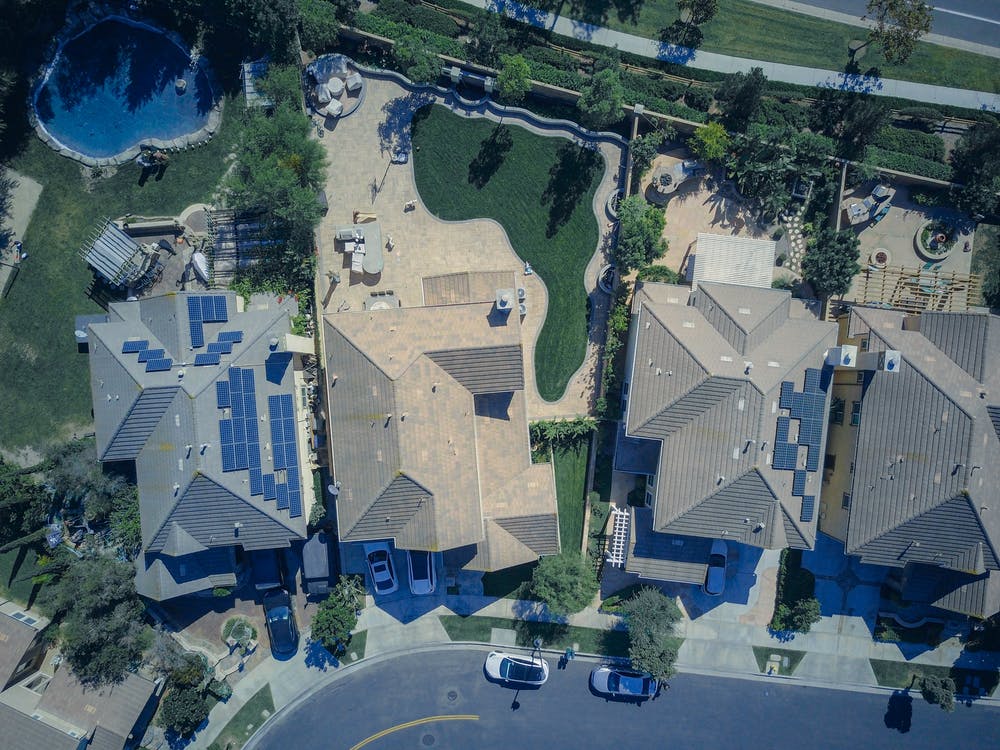 Electricity prices are regularly increasing in Pakistan. The burden of electricity bills is becoming unbearable on the monthly budget of an average Pakistani household. As a result, solar systems are experiencing unprecedented interest of people from all spheres of life. Most small households can fulfil their energy demands with a 5 KW on-grid solar system and reduce their electricity bills to zero.
As a result of the recent popularity of solar, many people are interested to know 5KW solar system prices in Pakistan. However, the price of solar systems depends on multiple factors including market conditions and exchange rates. 5KW solar system price in Pakistan keeps changing and getting accurate and up-to-date information can be challenging. We regularly update the price in this article to facilitate our readers.
Sympl Energy Advantage
With a Sympl solar solution, you can generate your own electricity and free yourself from the stress of electricity price hikes that never seem to stop. All of our systems are designed to run for 25-30 years using the highest quality components and accessories. We never compromise on quality for any of the equipment or accessories from solar panels, inverters, and mounting structures to cables, circuit breakers, conduits, or connectors. This attention to detail enables us to run and service a huge number of system with extremely low error rates and happy and satisfied customer base.
We carefully price our systems to ensure that we provide the highest quality systems at very low margins to help you get good prices without compromising on quality. As a result, all of our systems provide the best value for money. By investing once in a Solar System, you guarantee yourself the lowest rates of electricity for the rest of your life.
5KW Solar System Price in Pakistan
Every home is unique and has its own energy consumption patterns. At Sympl Energy, we carefully design and plan solar pv systems for each home according to its energy needs. Our 5KW solar system price in Pakistan is extremely low compared to the global average.
As of October 2023, a 5KW Solar System Price in Pakistan is only PKR 10-12 lacs. Your investment in a 5KW On-Grid solar solution is guaranteed to pay back from day one!

Updated: October 10, 2023
We believe in providing transparent and seamless customer experience so there are no hidden charges. All accessories and net metering charges are already included in 5KW solar system price mentioned above. There are no unpleasant and unexpected expenses in energizing your 5KW solar system with Sympl Energy. Our standard two years free after sales service provides you with further peace of mind.
This price is inclusive of all government taxes. The purchase price may vary slightly depending on customer requirements. All prices are based on the official USD/PKR exchange rate as notified by the State Bank of Pakistan. The impact of any sudden change in tax structure, government policy, or rupee devaluation will become a part of the system price and shall be charged to the customer.
Components of a 5KW Solar System
Tier 1 PV Modules: 545W Mono-crystalline PERC solar panels (Canadian Solar, Jinko Solar, LONGi Solar, JA Solar)
Inverter: Fox 5KW solar inverter
Structure: Standard ground mounted OR Customized raised PV structure
Distribution Box: AC/DC Breakers with Surge Protection Device
AC/DC Cables
Disconnect Switch
Nut Bolts, Ducts, PVC pipes
Lightening Arrestor, Earthing Wire
Net Metering
Warranty (Panels: 25 years | Inverter: 5 years | Structure: 5 years | O&M: 2 years)
Remote System Monitoring
24/7 After-sales support
Complete 5KW Solar System Installation
Appliances You Can Run On 5KW Solar System
Our high-quality 5KW On-Grid solar solution can support a load of approximately 500 – 600 units per month. This load roughly translates to:
1 Inverter AC (1.5 tons)
1 Refrigerator/Freezer
5 Fans
10 Lights
1 LED TV
1 Washing Machine
1 Iron
Other routine appliances including mobile/laptop chargers
Net Metering Included In 5KW Solar System Price in Pakistan
With our 5KW solar solution, you can take full advantage of net metering to double your savings. Documentation, processing, and all DISCO related dealings are included in our package to ensure our customers have complete satisfaction and peace of mind. To learn more about how net metering works, read our in-depth guide on net metering in Pakistan.
Area Required to Install a 5KW Solar System
The area required to install a solar system depends on the wattage of the individual solar plates. The most commonly used PV modules nowadays usually have a power output of 550W. For a 5KW solar system with 550W solar panels, you would need to install 9 solar panels, which will take somewhere around 400 square feet of free space on your roof or property.
Monthly Savings With a 5KW Solar System
With a 5KW system, you can save up to Rs. 24,000-28,000 on your monthly electricity bill. This translates to savings of roughly Rs. 300,000 per year. Please keep in mind that with electricity rates constantly on the rise, these savings are only going to increase further in the future.
⚠️ Calculations made for monthly savings are based on an average unit rate of Rs. 45/unit.
Get in Touch
At Sympl Energy, we believe that solar energy should be accessible to everyone. That is why we believe in making the switch to solar as Sympl as possible for our valued customers. Get in touch with us today, and start saving on your electricity bills!