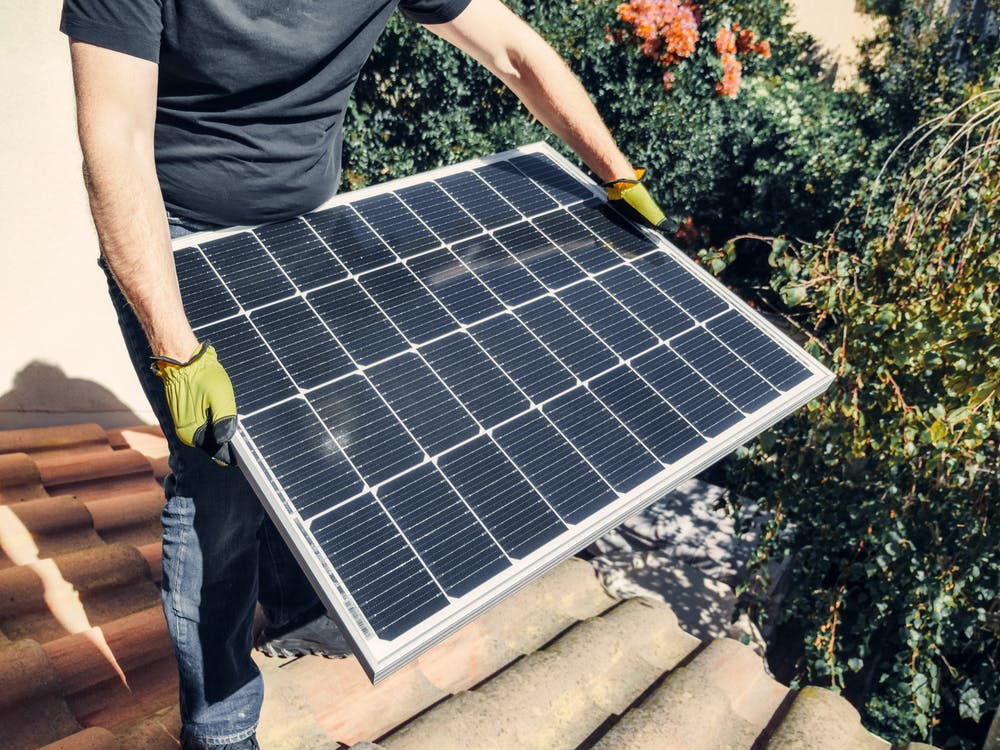 Solar Systems have been a huge success in Pakistan and all over the world because of their cost-effectiveness and ability to generate clean and affordable electricity. As it stands, solar energy is by far the cheapest source of electricity in the world. As Pakistan faces a huge energy crisis, grid electricity is bound to become more expensive every passing day. Realizing this, many home and business owners have decided to shift to solar.
With a Sympl solar solution, you can generate your own electricity and free yourself from the stress of electricity price hikes that never seem to stop. By investing once in solar, you guarantee yourself the lowest rates of electricity for the rest of your life.
Price of a 20 kW Solar System in Pakistan
Sympl Energy strives to provide its customers with the most reasonably priced, yet the best solar solutions. With our commitment to never compromise on quality, you are sure to get the best deal possible with us.
Our 20 kW solar package is net metering enabled and comes with industry-leading products and the best after-sales support. A 20KW on-grid solar solution in Pakistan costs only PKR 32-36 lacs. Your investment in our 20 kW On-Grid solar solution is guaranteed to pay back from day one!
⚠️ This price is inclusive of all government taxes. The purchase price may vary slightly depending on customer requirements. All prices are based on the official USD/PKR exchange rate as notified by the State Bank of Pakistan. The impact of any sudden change in tax structure, government policy, or rupee devaluation will become a part of the system price and shall be charged to the customer.
Components of a 20 kW Solar System
Tier 1 PV Modules: 545W Monocrystalline PERC panels (Canadian Solar, Jinko Solar, LONGi Solar, JA Solar)
Inverter: Sungrow
Structure: Standard ground mounted OR Customized raised structure
Distribution Box: AC/DC Breakers with Surge Protection Device
AC/DC Cables
Residual Current Monitoring
Disconnect Switch
Nut Bolts, Ducts, PVC pipes
Lightening Arrestor, Earthing Wire
Net Metering
Warranty (Panels: 25 years | Inverter: 5 years | Structure: 5 years | O&M: 2 years)
Remote System Monitoring
24/7 After-sales support
System Installation
Appliances You Can Run On 20 kW
Our high-quality 20 kW On-Grid solar solution can support a load of approximately 2,200 – 2,400 units per month. This load roughly translates to:
5 Inverter AC (1.5 tons)
4 Refrigerator/Freezer
25 Fans
40 Lights
4 LED TV
2 Washing Machine
1 Iron
2 Water Pump/Motor
Other routine appliances including mobile/laptop chargers
Net Metering Enabled 20 kW Solar Solution
With our 20 kW solution, you can take full advantage of net metering to double your savings. Documentation, processing, and all DISCO related dealings are included in our package to ensure our customers have complete satisfaction and peace of mind. To learn more about how net metering works, read our in-depth guide on net metering in Pakistan.
Area Required to Install a 20 kW System
The area required to install a solar system depends on the wattage of the individual solar plates. The most commonly used PV modules nowadays usually have a power output of 550W. For a 20 kW system with 550W solar panels, you would need to install 36 solar panels, which will take ****somewhere around 1600 square feet of free space on your roof or property.
Monthly Savings With a 20 kW System
With a 20 kW system, you can save up to Rs. 90-100,000 on your monthly electricity bill. This translates to savings of roughly Rs. 10-11 lacs per year. Please keep in mind that with electricity rates constantly on the rise, these savings are only going to increase further in the future.
⚠️ Calculations made for monthly savings are based on an average unit rate of Rs. 40/unit.
At Sympl Energy, we believe that solar energy should be accessible to everyone. That is why we believe in making the switch to solar as Sympl as possible for our valued customers. Get in touch with us today, and start saving on your electricity bills!