Hybrid

 Solar Solutions
There's a blackout in the area due to a faulty transformer. Everyone is anxiously waiting for the power to be back. They are unable to perform daily tasks without being annoyed by the whole situation. Akif, on the other hand, continues to enjoy his retired life without any worry as if he is protected by all of these power problems. On top of that, it has been 3 months since he hasn't paid a single penny for his electricity bills. Now, he just sits back and enjoys all these perks. What did he do to be able to get this kind of freedom? Well, all Akif did was to invest a part of his savings in a hybrid solar system and since then, life has become much easier for him.For Hybrid Solar System Installation in Pakistan – Contact Us! Backup Power When you need it the most
With Sympl energy we can install a solar battery storage system that keeps the power on when there is no electricity coming from the grid.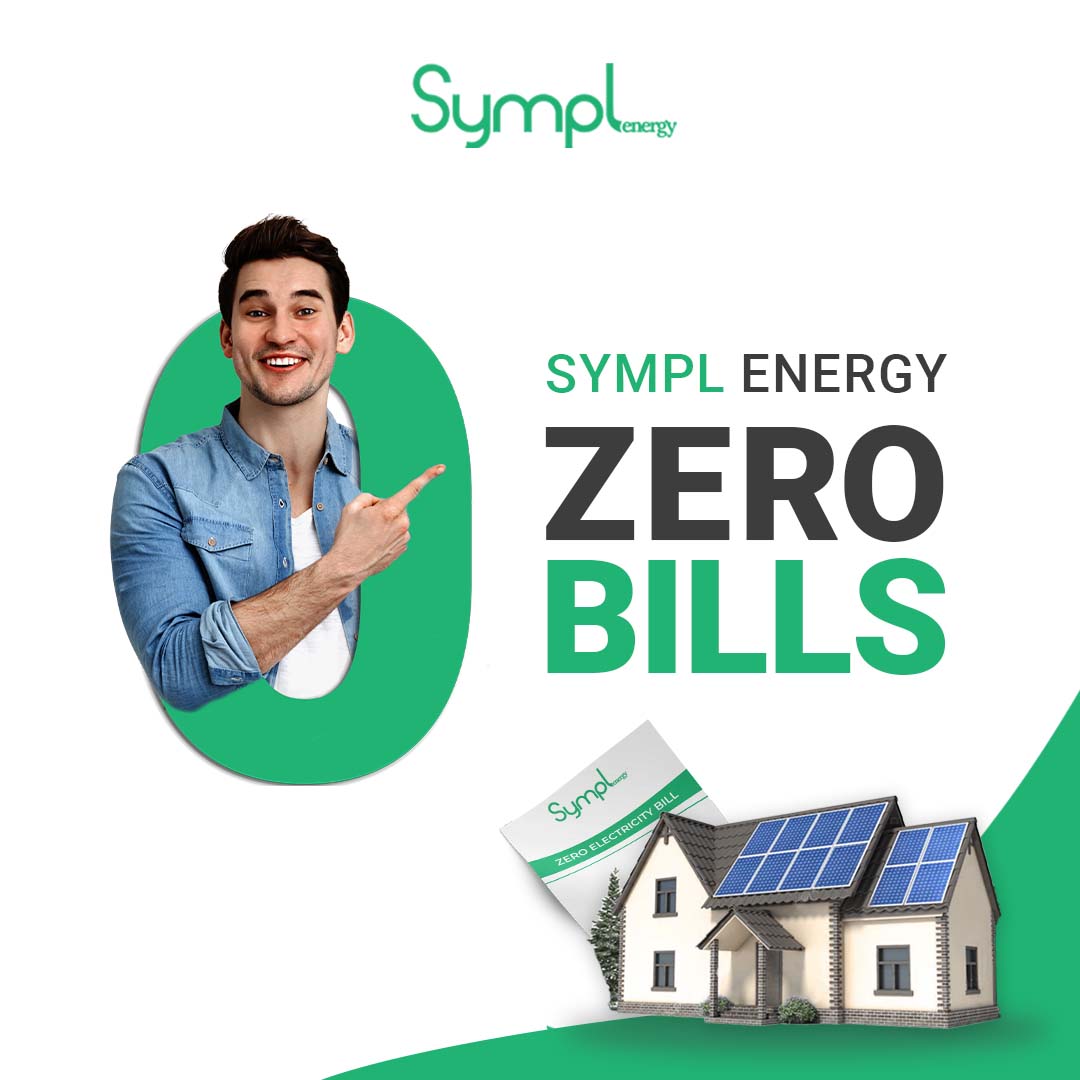 Advantages
Sympl Hybrid Solar Solutions provide you benefits beyond electricity bill savings.



Sympl Hybrid Solar Solution:
This is a grid-connected solar system that consists of batteries for backup.
How it works:
The hybrid system converts sunlight into electricity which is used to power appliances in the house. The excess electricity that is not being consumed, is used to charge the batteries. These batteries provide power when the system is not producing any electricity. After all this, if there is still energy left, then that energy is transferred to the electric grid which acts as another backup.
The addition of batteries enhances the value of the system to the next level. Let's see how this system can benefit you:
After getting this system, you can forget about load shedding or any sort of power outages. This is because the batteries store the excess generated electricity which acts as a backup during such uncertain times. So, you have a smooth and reliable supply of electricity at all times.
A hybrid system can help you save much more money as compared to an on-grid system. At night, when the solar system is not producing electricity, the batteries can be used as a backup instead of the grid. This reduces the usage of electricity from the grid and hence, results in zero to negative bills.
In addition to the batteries, the grid also acts as a backup with the help of a net-metering system. So, in this case, you don't waste any electricity because of having multiple backups.
Even though this system has an additional component, it still requires little to no maintenance.
Components:
The main components of our Sympl hybrid system are solar panels, inverter, and batteries.
Sungrow Hybrid Inverter:
Flexible Application: 
Wide battery voltage range
Supports parallel connection
Provides 100% power to unbalance loads in backup mode
Smart management:
Online monitoring
Remote firmware update & customizable settings
 Energy Independence:
Seamless transition to backup mode
Fast charging/discharging 
Easy installation:
Unique push-in connectors for time-saving installation
Lightweight and compact
High Voltage LFP Battery:
High performance:
Continuous charging and discharging current with high efficiency
Up to 100% usable energy
Flexibility:
Extendable during lifetime
Support 3–8 modules per unit, max. 4 units in parallel,
Safety:
Lithium iron phosphate battery
Multi-stages protection design plus authorized certification
Easy Installation:
Compact and Light, single-person installation
Plug and Play, wiring-less connection between modules
With Sympl energy, you can keep your lights on, ACs running, and mobiles charged when the power goes out. Your appliances connected with the solar system run with uninterrupted power generated by your Sympl solar energy system and stored in a robust battery backup system.
Generating your own power and storing it battery bank helps you achieve energy independence with access to electricity when you need it the most.
Our solar specialist will review what Sympl energy storage option suits your electricity needs and how you can get zero electricity bills.
Ready to install solar panels on your roof or property?
Talk to Our Solar System Consultants